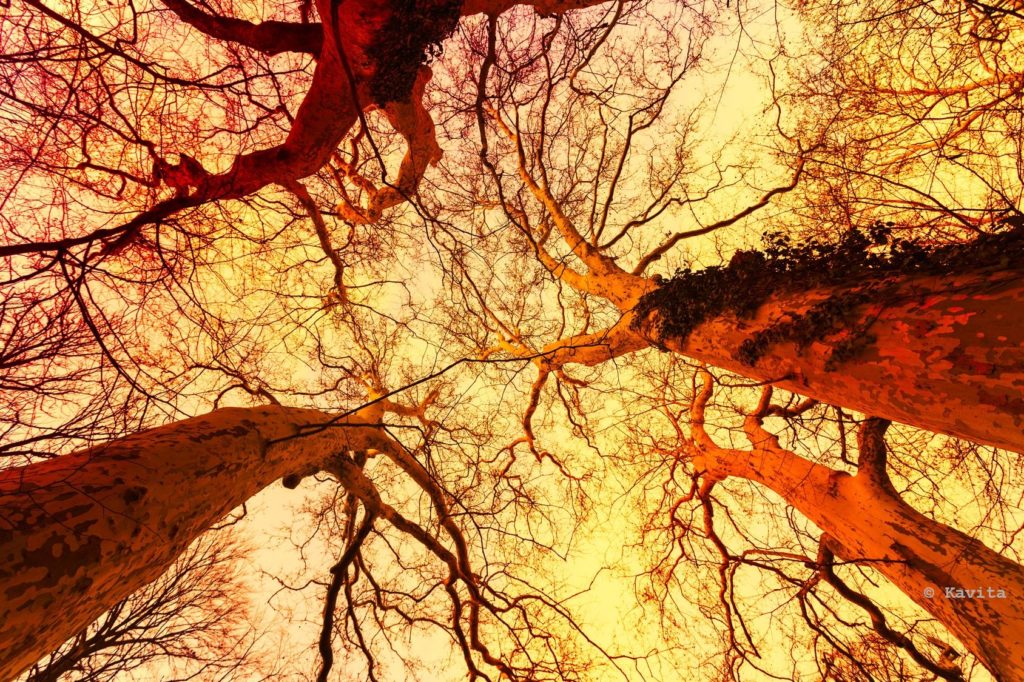 Twirling mystic in skirts of gossamer gold–
In the trees—
There like sea-weed monster draped through boughs and static-crisp air,
Tepid, electric-blue air
to drench my tongue,
to spark my eyes electric!
Oh, like neon-soup it torments my cheeks–
The aged and wanton branches, their grasping tentacles,
The tree!
But you…
You.
You empty the tree.
And the world says never mind you sinners touching trees.